Michal Kress
Michal Kress
Experiential Educator
(323) 761-8621

Growing up in Los Angeles, Michal graduated from de Toledo High School (formerly New Community Jewish High School) in 2007 as a member of the second pioneering class.  She earned a Bachelor's Degree in Political Science with a minor in Education from University of California, Irvine in 2011.  She spent her junior year semester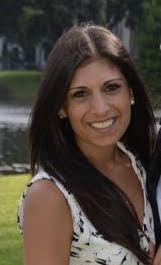 abroad in Jerusalem at Hebrew University's Rothberg International School with a focus on studying Middle East Conflict and Experiential Education.  
Michal's opportunities growing up in Jewish Day Schools and spending every summer at Camp Ramah in California ignited her passion in Experiential Education.  She will be utilizing her experiences to oversee the BJE Teen Service Corps (a service learning summer camp for middle-school aged students), the Lainer Teen Fellowship, and Service Learning Consultations within the Jewish Community in Los Angeles.  
Michal is married to Rabbi Alex Kress (currently a Reform Rabbi at Hillel at UCLA) and lives in Los Angeles with her children Aria and Caleb.