Michal Kress
Experiential Educator
(323) 761-8621
[email protected]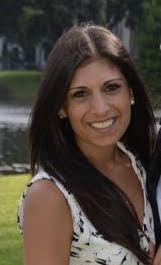 Michal Kress grew up in Los Angeles, and graduated from de Toledo High School (formerly New Community Jewish High School) in 2007 as a member of the second pioneering class. She earned a Bachelor's Degree in Political Science with a minor in Education from University of California, Irvine in 2011, and spent her junior year semester abroad in Jerusalem at Hebrew University's Rothberg International School with a focus on studying Middle East Conflict and Experiential Education.  
Michal's opportunities growing up in Jewish Day Schools and spending summers at Camp Ramah in California ignited her passion for Experiential Education. In her role at BJE, she is responsible for the L'Dor V'dor program (pairing teens with senior adults and Holocaust survivors via Zoom) and Atid (teen philanthropy program). In addition, Michal convenes the Professional Learning Community (PLC) six times a year to provide teen educators with professional development workshop opportunities. Beginning in 2021, Michal will also assist in the preparation for, and march along with, the annual BJE March of the Living delegation.
Michal lives in Los Angeles and has two children, Aria and Caleb.