Michelle D. Porjes Ed.S.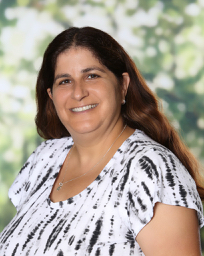 (323) 761-8641
[email protected]

Michelle Porjes is credentialed school psychologist and a licensed educational psychologist in the State of California.  She attended UCLA where she earned a bachelors degree in psychology.  Michelle earned a masters degree in educational psychology from the University of Denver and masters and specialists degrees in school psychology from the University of South Florida. Michelle has been involved in Jewish education for almost 25 years.   She is the Director of Student Services at the Rabbi Jacob Pressman Academy of Temple Beth Am where she specializes in consultation, program development and supervision.  Michelle believes strongly is developing resilience in children and providing children with the tools they need to become life-long learners.  She is an experienced educator who loves to think outside the box and solve problems in unique and creative ways.  

Michelle was born and raised in Los Angeles and attended Jewish schools in middle and high school. She is the proud parent of two sons, Ethan and Noah, who attended Jewish schools from early childhood through high school. Michelle loves the outdoors and is a 2nd degree black belt in Shotokan Karate. Michelle is also the creator and director of LA Elderly a Facebook  group designed for support and the exchange of information for those who care for the elderly population.

She is delighted to be a part of Project EnAble and looks forward to working together with passionate educators to grow the program.