Miriam Prum Hess - 2022 BJE Gala Honoree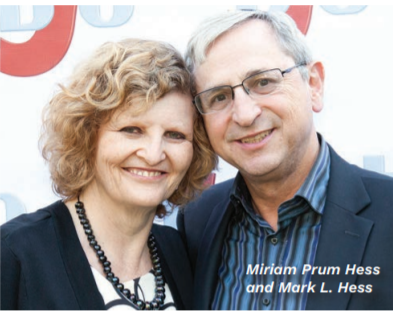 Miriam's entire 40-plus year career has been in Jewish communal service. She joined BJE in 2004, and her impact has been profound. Her contributions to Jewish education in Los Angeles are countless, and her approach of innovation and adaptation has been a hallmark of her career.
Miriam's BJE Accomplishments:
Recognizing the growing need for day school funding, Miriam established a community-wide day school endowment capacity building effort. Today, nearly half aggregate, millions of additional dollars are annually generated to support school operations.
Seeing that there were federal funds available to all school-age students that were largely untapped by the day schools, Miriam led the way in establishing a Jewish school consortium to pursue these resources collectively.
 To date, more than $15 million has been successfully brought to the benefit of day school students.
Realizing that there was a need for multiple entry points into the community for young families, whether they were new to parenting or new to Los Angeles, Miriam developed JKidLA's website and concierge concept. This year alone the site had more than 16,000 visitors.
Miriam on BJE:
One of the greatest things about working for BJE has been the remarkable people, staff, lay leaders and educators, with whom I get to work every day. I feel truly part of a team. When I reflect on BJE successes and achievements, I attribute much of that to being surrounded by capable and committed people, listening to their needs and working together to find solutions.
Gil on Miriam:
I can't think of a person I know who is more exceptional in their respective field.  Her entire career has been one of innovation and adaptation. She looks at what's going on in the world of Jewish education and sees opportunities. Seventeen of my years at BJE have included Miriam, and they have been deeply enriched by having her as a colleague and friend. 
Mark on Miriam:
I have known and worked with Miriam for almost 20 years. I've watched as she's led the BJE charge in securing grants for our Jewish schools. This has been especially challenging the last several years, but Miriam never backs down. She is a key contact for all the Jewish schools, executes our Galas with ease, and always does everything with a big smile. I have the utmost respect and hold Miriam in the highest esteem as a true professional, so dedicated to BJE's Mission and to Jewish education.