Night of 80 Shabbats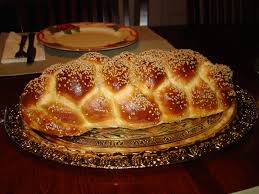 Celebrate BJE's 80th by participating in our Night of 80 Shabbats!
BJE's Night of 80 Shabbats is a one night celebration where community members gather together for Shabbat dinner in homes all across Greater Los Angeles to participate in a Shabbat meal and get together.
Host a dinner in your home or attend one in the home of a fellow community member.  Make sure to include your friends who are interested in participating!

NextGen young adults who host could be eligible through One Table to be reimbursed for up to $150 for their dinner expenses. For more details view: https://onetable.org/become-a-host/
 
If you are interested in hosting or attending, contact Millie Wexler at: Mwexler@bjela.org or 323-761-8631.  Let us know if you are hosting your friends and family or will attend elsewhere.  We will recognize all that participate.

 
Date and Time:
Friday, December 1, 2017 -