Janice Tytell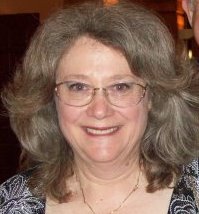 Director, Continuing Professional Development
(323) 761-8623
[email protected] 
As Director of Continuing Professional Development at BJE, Janice Tytell works with day school administrators to organize and coordinate school-based and system-wide professional development opportunities supported by public funding for day school educators; coordinates a network of Directors of early childhood education centers for professional growth and exchange of effective practices; coordinates an annual conference for early childhood educators; and disseminates information to educators at BJE-affiliated schools regarding short and long-term professional development programs locally, nationally, and globally. 
Janice Tytell is a product of the Jewish educational system of Greater Los Angeles. She began attending religious school at age five in the San Fernando Valley, continuing on to graduate from Los Angeles Hebrew High School. She holds a B.A. in Hebrew from UCLA and three degrees from the University of Judaism (now American Jewish University): Jewish Literature (A.A.), Jewish Studies (B.A.) and her M.A.Ed.
 
Janice's career in Jewish education began five decades ago, as a Camp Ramah counselor and USY advisor. During twelve years as a Religious School teacher, she taught both Hebrew and Judaic subjects. She served as Director of Education in both Conservative and Reform congregations, and spent a year as Interim Director in a day school. This is Janice's second time around as a BJE staff member, having served as a BJE Consultant for five years before returning to school administration.
Janice is proud of her two red-headed sons. David and his wife Jessica met while students at Los Angeles Hebrew High School, live in the Boston area, and have two wonderful children, Benjamin and Elizabeth. Her son, Jonathan, also an LAHHS graduate, is a meteorologist/seismologist at University of California, San Diego Scripps Institution of Oceanography.