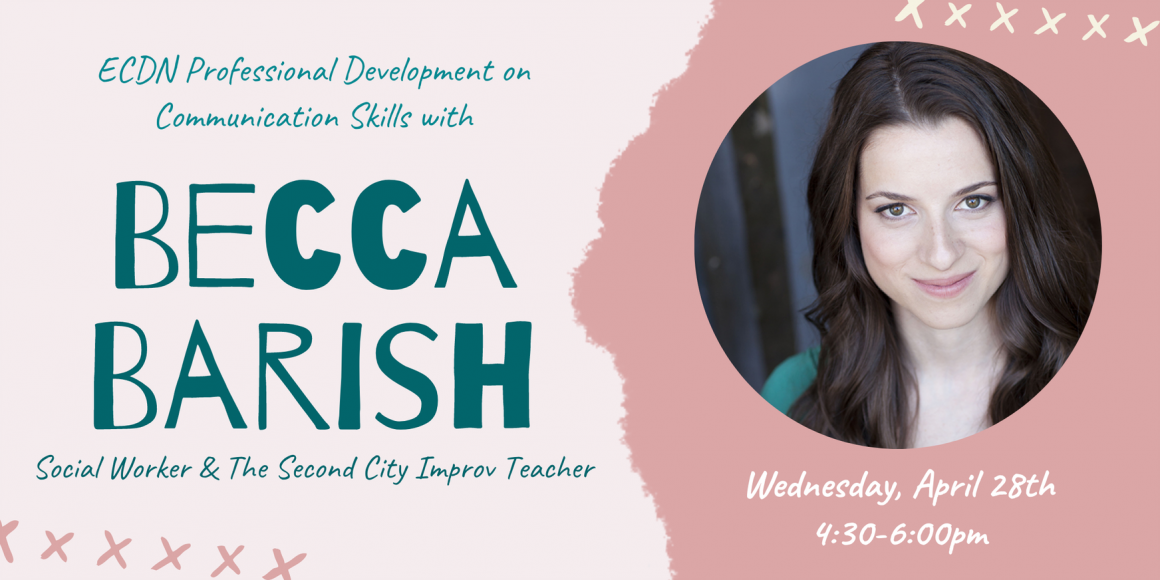 ECDN Professional Development with Becca Barish
Wednesday, April 28th 4:30-6:00pm
Join us for a fun and stimulating PD using improv techniques to help with communication strategies.
 
Becca Barish, LCSW is a learning designer who uses her background in social work and improvisation to motivate connection, empathy, vulnerability and resilience in the workplace. She has worked to apply improv in clinical and business settings through her work as a designer and facilitator for Second City Works, the professional development arm of the iconic Second City theater, as well as serving as program head for Second City's Wellness Department. She has helped develop programs such as Improv for Anxiety, Improv for Autism, Humor Doesn't Retire, Improv for Veterans, Improv for Clinicians and Improv for Parkinson's.  In the Jewish world, she has been grateful to facilitate applied improvisation workshops with places such as Jewish United Fund, Paradigm Project, Jewish Council and Youth Services, JECELI, Beth Tfiloh Community School, Valley Beth Shalom, Temple Beth Hillel, and Moriah Early Childhood Center.
•    Please reach out to Carly Rosenstein, Early Childhood Education Specialist, for more information.