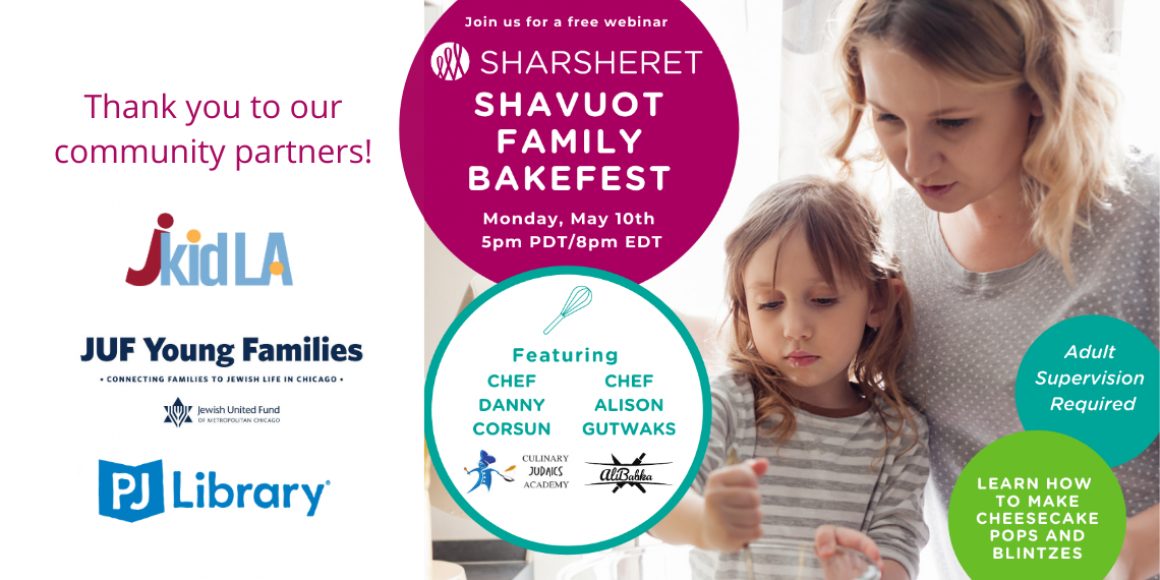 JKIDLA - SHARSHERET FAMILY BAKEFEST!
Join us for a fun virtual cooking event for the whole family featuring Chef Danny Corsun, Culinary Judaics Academy, and Chef Alison Gutwaks of @alibabka. We will be making delicious cheesecake pops and cheese blintzes in celebration of Shavuot, while learning about the importance of creating a caring community. Geared toward age 6+. Adult supervision required. Suggested donation of $18. For more information, please contact Becky Koren.
Register for the Shavuot Family Bakefest.