Reshet-LA Educator Resources for Online Learning
The challenges of the new online landscape for part-time Jewish education has been met valiantly by Jewish educators across Los Angeles. With support from BJE-sponsored webinars and a vibrant community of practice, their schools have been able to creatively respond to the requirements and opportunities of engaging digital learning, as well as the needs and interests of their students and families.
These pages are a collection of resources that were created by and for members of the LA Religious School Educators Network, offering instructional assistance with a variety of online tools and platforms as well as sample lessons and curricular ideas for the creative use of those online tools. The content of these pages will be constantly in flux as new lessons are shared so check back regularly.
Where do you go to find the resources you need? What are you hoping to accomplish?
To learn more about the full range of online tools available to educators, check out Jennifer Gonzalez's Teachers Guide to Tech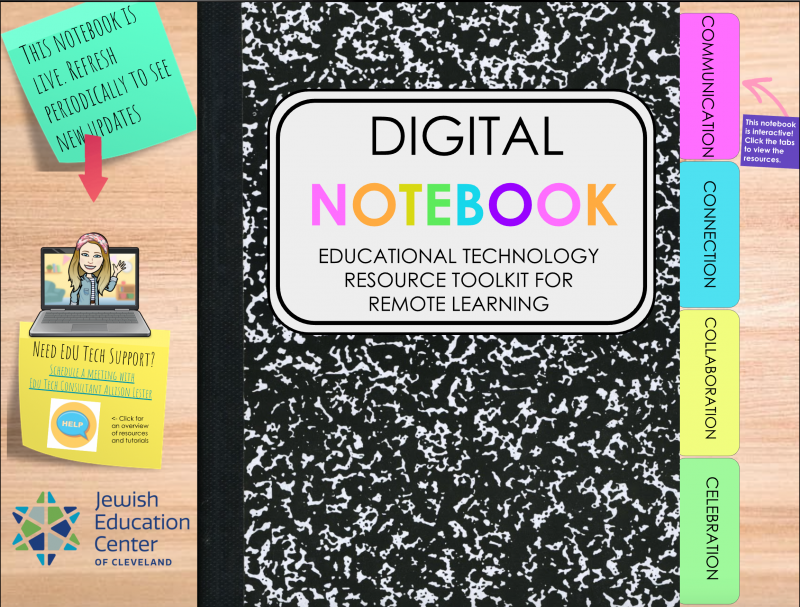 The Jewish Education Center of Cleveland has produced an interactive Educational Technology Resource Toolkit for Remote Learning. Click here to check it out.
(We are always looking for examples of the use of these online tools in part-time Jewish education. To submit a sample lesson or activity, click here)