Rabbi Jim Rogozen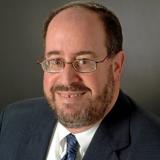 A Los Angeles native, Rabbi Jim Rogozen began his career at the BJE in the High School Programs department. Since then, he served as a Head of School for 29 years, most of those years in Cleveland, Ohio. Jim also served as the Chief Learning Officer at United Synagogue of Conservative Judaism in New York, overseeing the Solomon Schechter Day School, USY, and Congregational Learning departments.
Jim earned two undergraduate degrees in Psychology and Rabbinic Literature in the Joint Program between UCLA and the University of Judaism (now AJU). He went on to earn an MA in Teaching and an MA in Educational Administration at the UJ. Moving to New York, he received an MA in Jewish Studies, and was ordained at the Jewish Theological Seminary. He was in the first cohort of the Day School Principal's Program (now called DSLTI), a two-year post-graduate academic collaboration between JTS and Teachers' College at Columbia University.

Jim has been deeply involved in regional and national leadership positions. He served as the chair of the Northern California Day School Principal's Council for seven years, as the chair of the Schechter Principals' Council, and the board chair of the Schechter Day School Network. He was also on the founding executive board of RAVSAK – the Jewish Community Day School Network.

His wife Marci earned her Master's Degree in Jewish Education at the UJ, and has been a Jewish Day School teacher for many years. Their two daughters are alumnae of Jewish Day Schools.