Simon Gronowski and Alice Weit - Yom HaShoah Event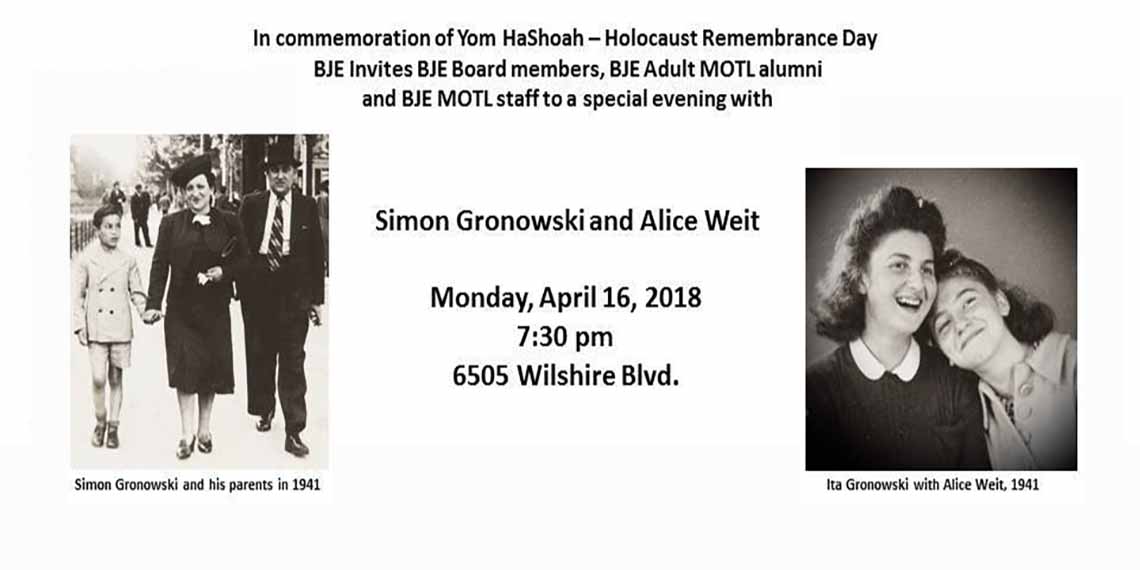 In commemoration of Yom HaShoah (Holocaust Remembrance Day) BJE is hosting a very special evening uniting two friends, Simon Gronowski and Alice Weit, after 76 years of separation.   It is a remarkable story.
Attendance is open ONLY to alumni from March of the Living (both adult and teens), MOTL staff both past and present, BJE Board members and BJE staff.
Monday, April 16, 2018 at 7:30pm
6505 Wilshire Blvd.
RSVP is required - contact Miriam Prum Hess at 323.761.8334.