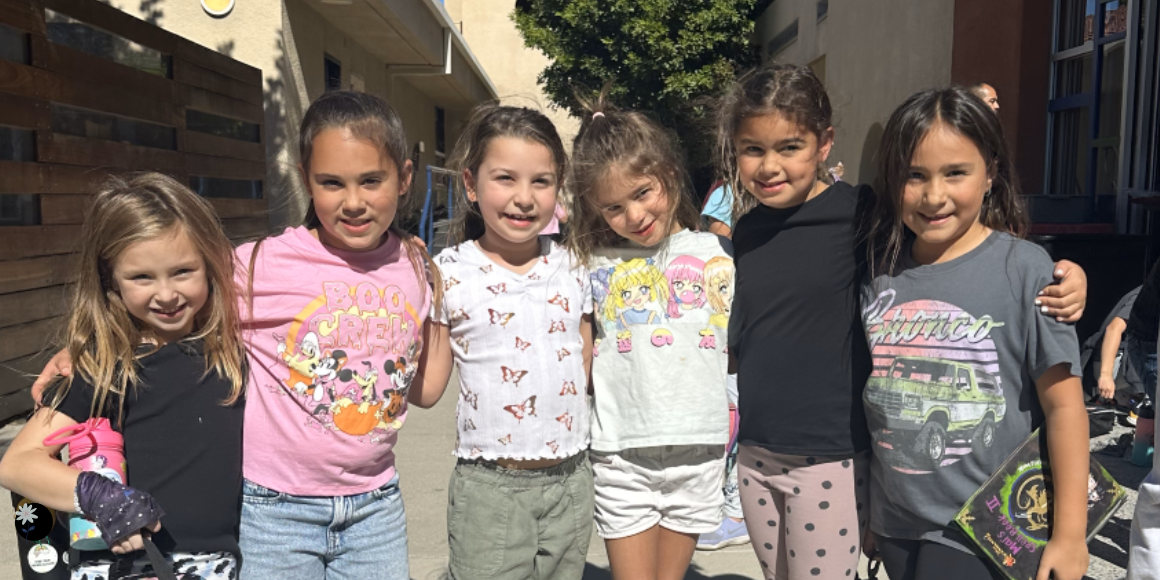 BJE Schools Welcome Influx of Israeli Students
The terrorist attacks in Israel on October 7th and the military action in Gaza have led to a sudden surge in Israeli families temporarily relocating to cities throughout the U.S.  Across Los Angeles, BJE-affiliated early childhood centers and day schools report that more than 90 students have sought admission and are being welcomed into more than 20 schools of all denominations. 
Rabbi Mordechai Shifman, Head of School, Emek Hebrew Academy
"We view this as an opportunity to teach our students the message that all Jews are responsible for one another" 
As our schools met with the newly arrived Israeli families, they not only needed to consider how to serve each child's academic and English language levels, but also the child's (and family's) emotional needs. While school heads and admissions directors have been working to accelerate the admissions process for these children in the middle of this school year, classroom teachers, guidance counselors, and social workers have been working hard to ensure a successful "entry" for each student and their family.  The school communities have been very generous in terms of tuition relief, as well as with helping families find the resources they need during their time in L.A. For these families, the length of their displacement at home and their stay in L.A. are indefinite or unknown.
Dr. Steven Lorch, Head of School, Kadima Day School
"For lovers of Israel in LA, there aren't an abundance of opportunities to collaborate in the war effort. Providing a welcoming and supportive community for families is a tangible expression of support and a win-win-win: for the new families, for the local families, and for the school."
Since October 7th, L.A.'s Jewish school administrators, teachers, and parents have been in high gear, finding many ways to help, including sending money, food, clothing, and other items to Israel.  BJE has also jumped into high gear, working to meet the immediate and increased need for help, resources and support by our schools in light of the sudden crisis. BJE has also been working with the Jewish Federation of Greater Los Angeles to assess the needs of these families and schools, to be able to address their needs.
Larry Kligman, Head of School, Abraham Joshua Heschel Day School
"Having a family from Israel now be a part of our community... really illustrates that we are living out our mission and that when we say we stand with Israel that also means we stand with the people of Israel. Our community has welcomed them with open arms and open hearts, and we feel blessed to be able to give these students an opportunity to thrive during the most challenging of times. Na'avor Et Zeh B'Yachad - We Will Get Through This Together."
Rabbi Avrohom Stulberger, Dean & Rosh Hayeshiva, Valley Torah High School
"These are our brothers and sisters reaching out to us at a time of great need. How can we not be there for them?"
Tami Weiser, Head of School, Wise Elementary
"Every day a family arrives on our campus with tears in their eyes as we give them school uniforms, supplies, hot lunches and connections to our Wise families.  They have already been invited to birthday parties and Shabbat dinners.  With the immediate challenges of what curriculum to teach, how do we translate for them, what do we do with medical records, what is the enrollment agreement, how do they pay tuition (if at all) – we didn't skip a beat.  There was no question."