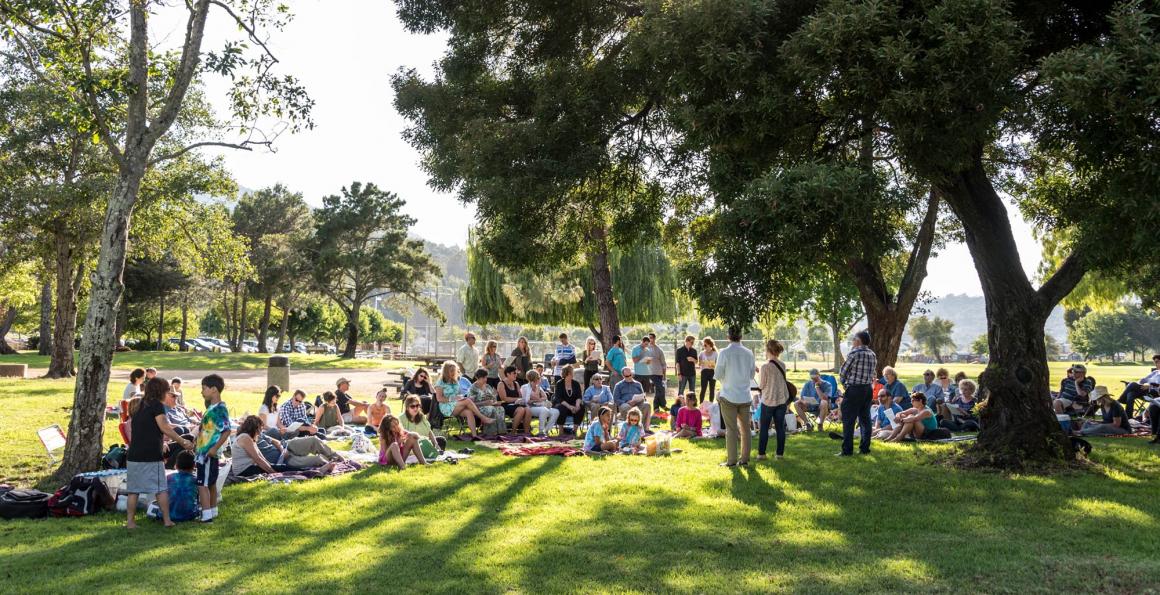 BJE Receives Jewish Community Foundation Grant to expand Wellness Programs
In 2019, BJE introduced the concept of Positive Education to its Religious School Educators Network. The practice combines the science of well-being and principles of Positive Psychology to enhance wellbeing among educators and students, building grit, resiliency, growth mindset and positive emotions. David Lewis, Director of BJE's Center for Excellence in Part-Time Jewish Education, recognized the growing mental health crisis among young people, and felt that part-time religious schools were a meaningful place to begin providing educators with training to enable them to address both students' wellbeing, and their own.
BJE is very pleased to be a recipient of a Jewish Community Foundation of Los Angeles Reimagine Grant, which will allow for an expansion of the Positive Education approach to a greater number of BJE-affiliated schools, including part-time religious schools, day schools, and early childhood programs.
"This substantial investment on the part of the Jewish Community Foundation of Los Angeles will enable BJE to help schools enhance staff, student, and community wellbeing through positive education," said BJE Executive Director Gil Graff. "The impact of this grant will be both immediate and long-term. The Foundation is a visionary leader in encouraging re-imagination, building a healthy and vibrant future for individuals, institutions, and the larger community." 
The Foundation grant funding will allow BJE, in collaboration with the New York-based Center for Positive Education, to train a minimum of 30 educators from 10 preschools, 10 part-time religious schools and 10 day schools and receive certification as Positive Education trainers. In addition, key BJE staff who work with Early Childhood Education Centers, Day Schools, and Religious Schools will receive training and certification in Positive Education. The BJE staff will work together with the 30 school-based educators to embed the approach into those schools and, eventually, more broadly extend its reach.  
FAQs                                       Application for Educator             Application for School
Part-time Religious Schools interested in participating should also contact David Lewis. Early Childhood Centers interested in participating should contact Carly Rosenstein. Day Schools interested in participating should contact Rabbi Jim Rogozen.