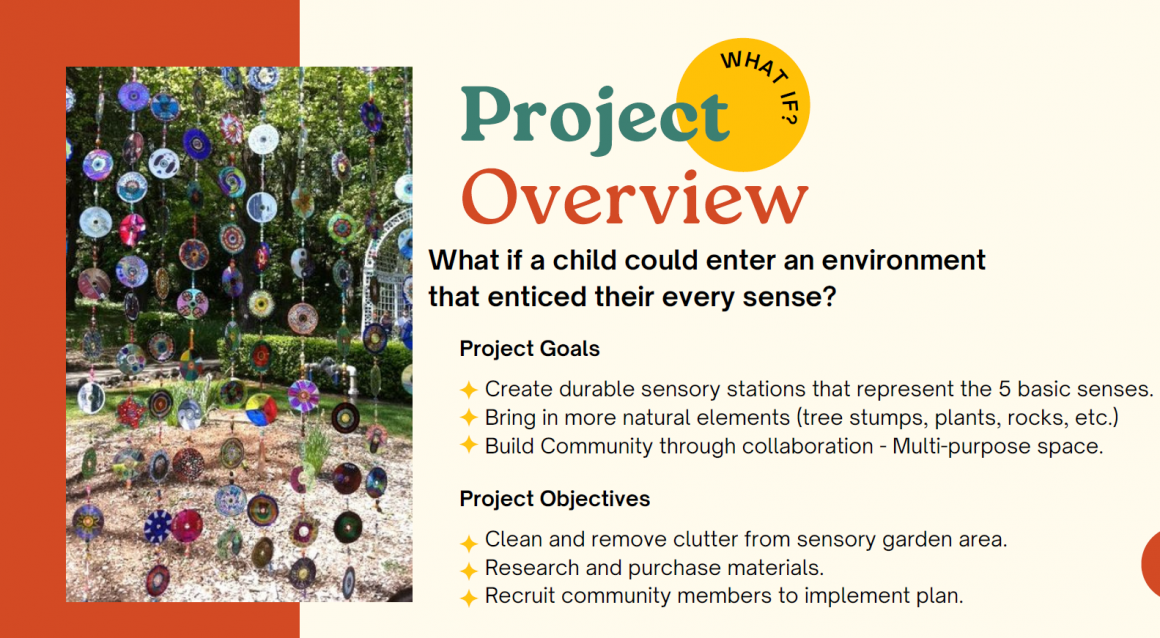 Two Schools Reveal How They Are Using Their "What If?" Grant Funds
For many years, BJE has awarded The Smotrich Family Foundation Award of Merit for Early Childhood Educators to early career educators from BJE-affiliated schools. Last school year, the award was reimagined as The Smotrich Family Foundation "What If?" Grant. Recipients of this grant were asked to submit a project that detailed what they would do "If they had $1,500 to imagine the school project of their dreams" as well as a plan for sharing their project with educators in other schools in order to maximize the benefit of the program. 
As BJE prepares to launch "What if? Grant" applications for the 2023-2024 school year, we asked the two inaugural year recipients to share how they are using their grant award.  
Burbank Temple Emanu El Early Childhood Center is using its "What If?" grant funds to transform its outdoor space into a Sensory Garden that invites exploration, curiosity, problem solving, and creativity through hands on sensory experiences. They are currently working on building five stations representing the five basic senses: touch, sight, sound, smell, and taste. The stations include sensory bins, a water pump and trough, a music wall, and Garden Patch Grow Boxes.
Temple Beth Hillel Early Childhood Center is using its "What If" grant to support its efforts to nurture curiosity by inviting professionals such as occupational therapists, speech-language pathologists, psychologists, behaviorists, etc. to support children in class, meet with teachers, and to lead parent speaker series. They also created a sensory room and a connection building to hold these sessions. 
The Smotrich Family Foundation Award was established by brothers Marvin and Thomas Smotrich, in memory of their parents, the late Bee and Sam Smotrich, who embodied exceptional commitment to Jewish life, love of Jewish learning and devotion to the education of children. 
For more information about the "What If" grant program, please contact Carly Rosenstein, BJE Director of the Center for Excellence in Early Childhood Education.